Thirsty Thursday is here once again!
又周四了,试问谁不想喝点儿!
Via tenor 图片来自tenor
That means it's time for us to remind you about all the the killer booze deals we've got going on as part of our All-In Deals campaign.
哪儿有酒!是时候告诉你了,我们正火热进行的All-In活动就有各种美酒促销!我太需要了。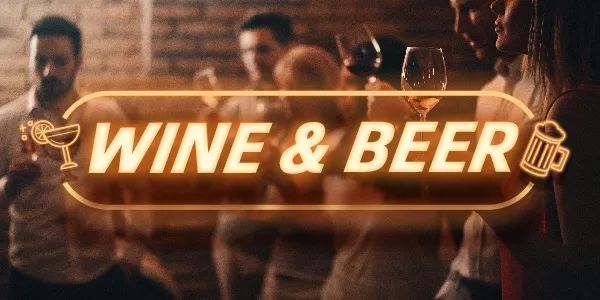 No matter the day, you can score low prices on classy wine, craft beer, and even liquor from October 11th through November 11th.
在10月11号至11月11号期间,你可以在我们APP内买到名贵的葡萄酒、工艺啤酒,甚至是含酒精的软饮。
Via bistromd 图片来自bistromd
Actually, each and every single one of our wines are on sale. To sweeten the deal a little bit more, you can even score a Sherpa's spend ¥200 get ¥50 off drink coupon right here.
实际上我们每一种葡萄酒都在打折!你甚至可以在这篇文章里得到一张满200元减50元的食派士自营酒水优惠券,真是不知道我们和美酒谁更甜。
Just scan and extract the QR Code below to get your coupon.
只需要扫描下方二维码就可以得到该优惠券了!
What are you waiting for?
还等什么呢!
Go on, hit up Sherpa's and get the party started.
来点儿食派士,开始party吧。
Via giphy 图片来自giphy
Oh yea, in case you need any food to pair up with your booze, we've also got you covered. Open up our app to check out all the food and drink deals we've got available.
别忘了哦,如果你需要一些美食来搭配美酒,我们也能提供!只需要打开食派士APP,请随意挑选~
Via giphy 图片来自giphy