Spring has sprung! Along with the warmer temperatures, the time for consuming copious amounts of spicy crayfish and cold beer on a flimsy plastic table in the middle of the busy sidewalk is coming.
Photo by Mark Fischer via Flickr.com 
Hoorah. We love it.
The upcoming crayfish season is also great for a clever bunch of students who are China's very first batch of graduates from Jianghan Vocational School's specialty school of crayfish.
Image via Weibo.com 
All 130 students who started this program back in 2017 have already found employment months before graduation this year. The students have scored jobs in logistics companies, wholesale markets, and large restaurant chains. With the average monthly salary of a crayfish chef with 3 years of experience going for between ¥30,000 – ¥50,000, approximately 6-10 times that of the national average, these kids are going places. Forget that M.B.A. program, mastering the art of crayfish is where it's at.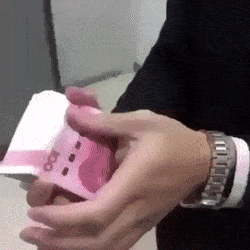 Image via Reddit.com 
Originally hailing from the southern U.S. state of Louisiana, the red swamp crayfish was brought to China by the Japanese during the second world war. The invasive species quickly spread and became a major nuisance to rice farmers by destroying seedlings and making holes in paddy fields. This all changed in the early 1990s when ingenious street food vendors began frying up the pests by the wok-full and serving them in steaming piles of pure deliciousness.
Image by Morberg via Flickr.com
Thanks to the success of the program, the college is expanding the number of spaces available up to 200 and introducing new courses such as restaurant management, marketing, and even crayfish farming.
Are you ready to go crazy for crayfish?
We're ready to chow down on 小龙虾  – aka XiaoLongXia or as the literal translation goes, Little Dragon Shrimp.
Yum!