Pistolera | Haxnbauer | Le Café
Yes, you read that right! 
Sherpa's has launched a brand new 
dine-in service
with incredible discounts!
Targeting Your Taste Buds
Shooting you with the most delicious eats possible
Start your feast off right with crispy, fresh tortilla chips and rich, creamy smooth guacamole, a Taco Salad loaded up with grilled chicken, chickpeas, kidney beans, lettuce, cheese, guacamole, plus traditional Mexican Molotes Fried Empanadas – crispy deep-fried masa corn tortillas stuffed with your choice of main ingredient and cheese.
We hope you still have some room because next up is the star of the show – Pollo Borracho. You'll love this tender, grilled chicken marinated with spices and beer.
As if all that wasn't good enough, you'll also score two of Pistolera's killer Margaritas.  Whoa.
Global Partner of the German Bundesliga
Experience a true German-style feast with plenty of meat and beer
Sorry vegetarians, there's no salad here, just a good ole' fashioned meat and beer feast. Carnivores rejoice with Haxnbauer's Meat Lover's Platter featuring German sausages, pork knuckle, and chicken. You'll also snag a delicious German beer set to wash it all down. No Snow Beer here, we're talking about the real deal German brews.
Haxnbauer Classic Two Person Set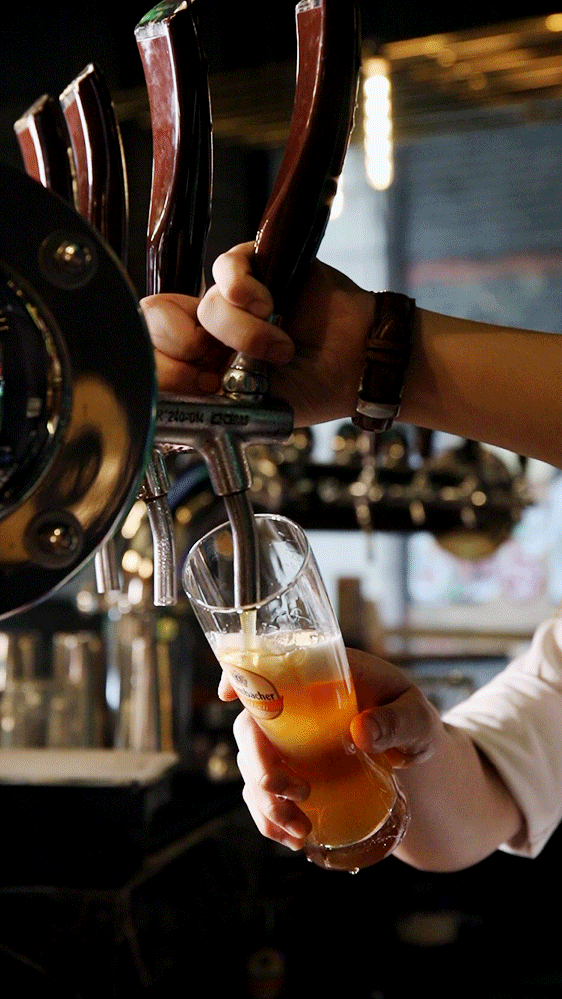 French-Flare in Found 158
The greatest place to get tipsy on a hot summer night
You were already planning on heading over to Found 158 for a night full of cocktails and fun. There's only one thing missing – a little bit of food in your belly to soak up all that booze and help you feel fresh tomorrow morning. Grab buy one get one free on seven of Le Cafe des Stagiaires' killer pies.
Cheers!
Signature Pizza Buy 1 Get 1 Free
Want more?
Long press to explore more dine-in deals!
Just place your order 
on Sherpa's app or mini program 
and then head out for a feast! 
It's the perfect reason to go check out that fancy place on The Bund with that killer view that you've always wanted to go to, try that new restaurant your friend recommended, or just escape the confines of your apartment for an evening out.  
Go have some fun. 
You deserve it!