It's time for a pizza party!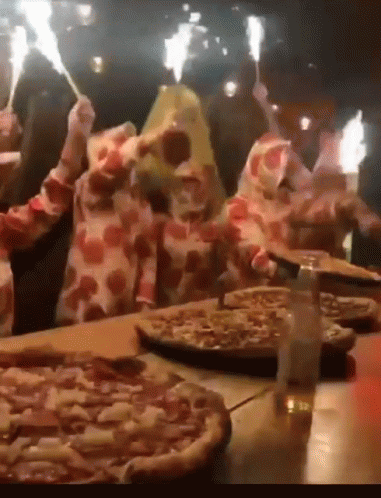 Sherpa's Pizza Fest 2020 is going strong until April 1st! The fun just doesn't stop. You can enjoy a huge variety of 

deep-dish discounts on

 

pizza, pizza combos

, and even 

pizza and beer deals

.  

In addition, we're going to try to answer one life's most contentious issues: 
披萨节一直持续到4月1号哦!欢乐不停,美食不止!大折扣披萨、啤酒等套餐低至3折!世纪难题来了:
Does pineapple belong on pizza?
Sotirios 'Sam' Panopoulos was born in a small village in Greece in 1934. He later emmigrated to Canada and set up a small eatery called the Satellite Restaurant in Catham, nearly 200 miles away from Toronto. 
Sotirios 'Sam' Panopoulos

出生于1934年希腊的一个小村庄,后移居加拿大,在距离多伦多200公里远的卡萨姆开了一家名叫"卫星" 的餐厅。
After hiring a Chinese chef, Sam was introducted to the sweet & sour flavours commonly found in 'Chinese' cuisine outside of China. The combination of sweet and savoury fascinated Sam, and he decided to try out pineapple on pizza in 1962, a few years after Hawaii became an official U.S. state.  
他雇佣了一位中国厨师,酸甜风味的中国风美食深深吸引了他,并在1962年尝试菠萝披萨。
To this day, Sam's creation remains a controversial topic. Some people absolutely love pineapple on pizza while others despise it.
Let's hear what the experts have to say about the situation:
First of all, it is scientifically proven that pineapple belongs on pizza. There is nothing better than a little bit of sweetness to cut through a salty snack like pizza. Pineapple adds a much needed pop of sweet to the flavor profile.  
菠萝披萨,这个可以有!甜味和咸味结合,让风味流连唇齿之间。
Secondly, pineapple has many health benefits. Pineapple is a tremendous source of Vitamin C, potassium, and fiber. These vitamins and minerals help with blood pressure, digestion, and overall health. You can't hate on topping pizza with something that actually is good for your health. 
再说菠萝富含维c、钾和纤维,对血压、消化和整体健康都有很大帮助。
It's an extremely wet fruit and too much moisture in pizza toppings will ruin the crust (saturate it and make it soggy and flaccid).
It's over the top sweetness does not pair well with traditional skim milk mozzarella or buffalo mozzarella. Both of those cheeses have about the same salt content as other cheeses but have a much more subtle flavor than say, cheddar.
加在披萨上的话甜度也与传统脱脂牛奶不符,没有那种风味。
No matter if you love pineapple on your pizza or just think it should be illegal, Sherpa's Pizza Fest 2020 has a deal for you!
无论超爱菠萝披萨派还是菠萝披萨非法派,食派士披萨节都能满足你!
To see all the great deals going on. Head over to our mobile app to check them out. We'll try to leave all the cheesy puns behind.
How about you? Which camp do you fall into?