Not only are we huge foodies at Sherpa's but we're also pretty big movie buffs – after all food and movies go hand in hand. So, in between munching on great burger deals as part of the Sherpa's Burger Fest, we went to watch some of this week's hottest movies.
在食派士我们不仅是吃货也是影迷——毕竟美食和电影是绝配。所以,在享受汉堡节美味汉堡的同时,我们也得看看本周最火的一些电影。
Free Solo 徒手攀岩
Image Source: National Geographic 图片来自National Geographic
Hailed as one of the finest and most riveting documentaries released in recent memory, Free Solo follows dedicated daredevil Alex Honnold as he attempts to become the first person to ever "free solo" climb Yosemite's 3,000ft high El Capitan Wall. As Honnold prepares to scale the vertiginous cliff without ropes or harnesses — his loved ones looking on in fear and admiration.
《徒手攀岩》被誉为最近发行的最优秀、最引人入胜的纪录片之一,这部电影以勇敢的Alex Honnold为视角,讲述他试图成为第一个"徒手攀岩"登上Yosemite's(优胜美地) 3000英尺高的El Capitan Wal的人。当Honnold准备不系绳索和吊带爬上令人眩晕的悬崖时,他所爱的人充满担心和爱慕地注视着他。
IMDb Rating: 8.2/10
Editor's Rating: 4.5/5 – "Incredible documentary with stunning visuals and an epic story"
IMDb 评分:8.2/10
编者评分:4.5/5-"令人难以置信的纪录片,有着惊人的视觉效果和史诗般的故事剧情"
Fast and Furious: Hobbs & Shaw 速度与激情
Image Source: Universal Pictures 图片来自Universal Pictures
Brixton Lorr is a cybernetically enhanced soldier who possesses superhuman strength, a brilliant mind and a lethal pathogen that could wipe out half of the world's population. It's now up to hulking lawman Luke Hobbs and lawless operative Deckard Shaw to put aside their past differences and work together to prevent the seemingly indestructible Lorr from destroying humanity.
Brixton Lorr是一名具有自控能力极强的军人,他拥有超人的力量、聪明的头脑和一种致命的病原体——这种病原体可以消灭世界上一半的人口。Luke Hobbs终于和Deckard Shaw放下他们过去的分歧,共同努力防止看似坚不可摧的Lorr毁灭人类。
IMDb Rating: 6.8/10
Editor's Rating: 4/5 – "You know what to expect and it delivers everything you want, plus more."
IMDb评分:6.8/10
编者评分:4/5-"你知道会期待发生什么,这部电影能提供你想要的一切,或许更多。"
Crawl (Out this Friday) 巨鳄风暴(本周五上)
Image Source: Paramount Pictures 图片来自Paramount Pictures
When a massive hurricane hits her Florida town, young Haley ignores the evacuation orders to search for her missing father, Dave. After finding him gravely injured in their family home, the two of them become trapped by the rapidly encroaching floodwaters. With the storm strengthening, Haley and Dave discover an even greater threat than the rising water level — a relentless attack from a pack of gigantic alligators.
当飓风袭击佛罗里达小镇时,年轻的Haley无视疏散命令去寻找她失踪的父亲Dave。在发现父亲在家中受重伤后,他们两人被迅速侵袭的洪水困住了。随着风暴的加强,Haley和Dave发现了一个比水位上升更大的威胁-一群巨大的鳄鱼无情的攻击。
IMDb Rating: 6.8/10
Editor's Rating: We're yet to see this one, but it looks promising. We've already pre-booked our tickets through the Sherpa's App!
IMDb评分:6.8/10
编者评语:我们还没有看过这部,但看起来很有令人充满希望。我们已经通过Sherpa's APP预订了电影票!
Cold Pursuit 冷血追击
Image Source: Lionsgate
Nels Coxman's quiet life as a snowplough driver comes crashing down when his beloved son dies under mysterious circumstances. His search for the truth soon becomes a quest for revenge against a psychotic drug lord named Viking and his sleazy henchmen. Transformed from upstanding citizen to cold-blooded vigilante, Coxman unwittingly sets off a chain of events that includes a kidnapping, a series of deadly misunderstandings and a turf war between Viking and a rival boss.
Nels Coxman平静的生活在他心爱的儿子在神秘的环境下死去后被打破,作为一名铲雪司机他对真相的追求很快就遭到了对一位名叫Viking的精神类毒枭和他卑劣的追随者的报复。从正直的公民转变为冷血的义务警员,Coxman不知不觉地遭遇了一系列事件,其中包括绑架、致命的误解以及Viking和对手大boss之间的势力战。
IMDb Rating: 6.2/10
Editor's Rating: 4/5 – "Predictable at times but still suspenseful and thrillingly enjoyable."
IMDb评分:6.2/10
编者评分:4/5-"有时剧情是可以预测的,但仍然是悬念和令人毛骨悚然的享受。"
How can I book tickets?
如何购买电影票?
All you need to do to get started is open the Sherpa's app and look for the 'Movie Tickets' banner, find the movie you want to see, choose the cinema, select the seats and then pay!
打开食派士APP,在主页找到"购买电影票"入口,选择您想要看的电影及影院,选定座位付款即可!
After purchasing through the Sherpa's App you'll receive a booking number or QR Code, just find one of the self-service kiosks in the cinema and print your tickets!
通过食派士APP购票后,您将收到取票编号或取票二维码,在电影院的自助取票机进行操作即可获得电影票!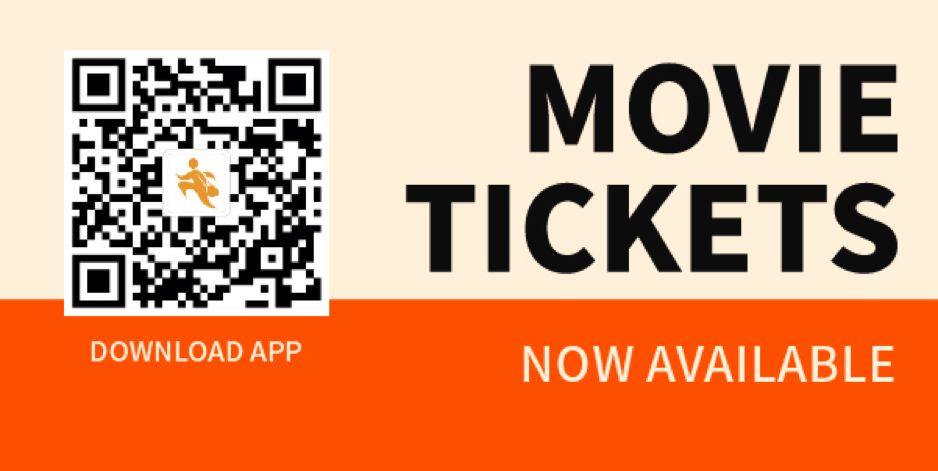 Make sure you have the latest version of the Sherpa's App and just look for the banner. So, no need to worry about the rainy days or extreme heat, whether you decide to stay in and enjoy your favourite restaurant or go out and catch a movie, we got you!
请确保您的食派士APP是最新版本,然后就能在主页找到"购买电影票"入口。无需担心雨天或酷暑,无论您是想选购最喜爱餐厅的美食,亦或是出门看场电影,我们都会为你提供最便利的服务!