With Sherpa's DaiGo service, our couriers will bring you what you need.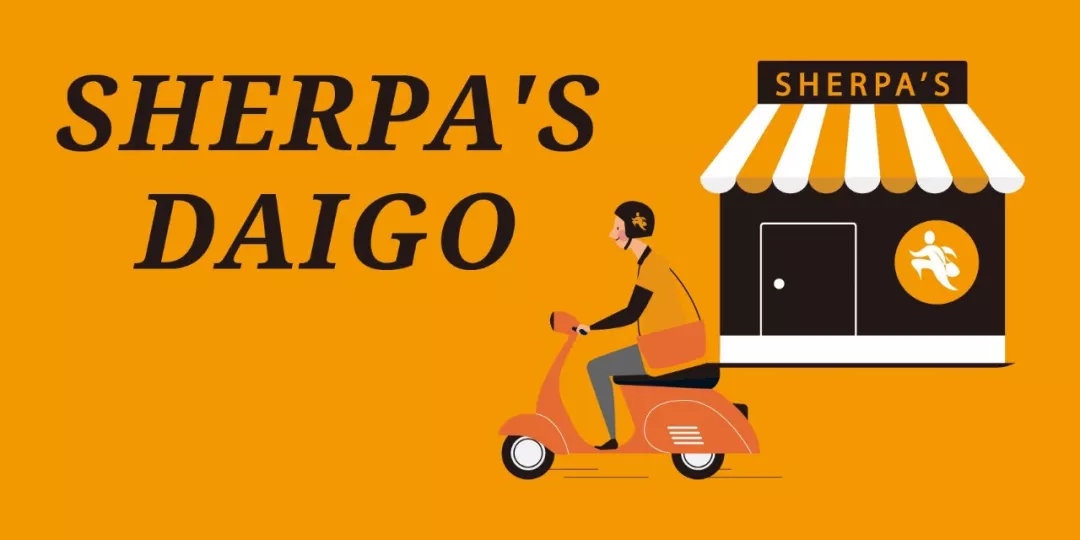 Anything you would find in a convenience store or café, can be delivered to you. With a discounted service fee of 10RMB (limited time) and a fixed delivery fee of only 20RMB, you can DaiGo it.
Starting tomorrow the DaiGo service will be available to use through the Sherpa's app and it's as easy as 1-2-3-4:
 1 
Open your Sherpa's app and select 'DaiGo – Errand Service' on the home screen
 2
Select 'Choose size' and read the DaiGo 'Description' on the next page so you fully understand the service
 3 
Choose a recommended item (optional) and touch 'Add to Cart' > 'Order'
 4 
On the View Order page select 'Restaurant Memo' near the bottom (under 'Coupon'), this is where you will enter the list of items you want the courier to buy
 Dai, Go! 
One of our couriers will deliver the items to your door as soon as possible, so just sit back, relax and wait for your DaiGo delivery.